Many Military Working Dogs are German shepherd dogs, Belgian Malinois and Labrador Retrievers. All of these breeds are prone to being very dark dogs. As handlers will quickly find, all black or other dark dogs can be a particular challenge to photograph.
A quick look at the photo below of three handlers and their dogs will illustrate that the dogs with dark or all black coasts tend to show less details in photos. Max, on the right, is more visible to the eye than either of our bi-color buddies with their dark faces. So how do we tackle the problems of photographing these great dogs?
We loved this photo we recently received. It also illustrates clearly the huge difference in detail that you can see in various dogs' faces. The darker the face, the less detail you see.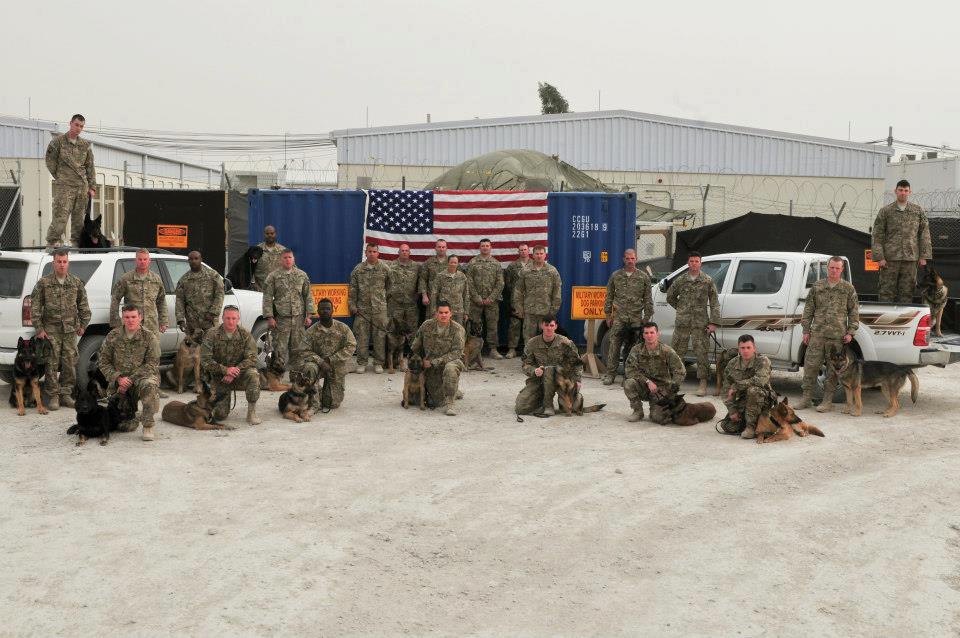 So what to do?
Lighting, again is the first challenge. As discussed in our previous MWD Photo Shoot Blog, soft light is almost vital in taking photos of darker dogs: photos taken on overcast days, or light early in the morning or late afternoon will produce the best images. Harsh light will produce shadows which will often serve to make dark features even more indistinguishable.
Additionally, light can be augmented by reflection of light onto the dogs. Placing reflective white poster board, or placing the dog near a white wall that reflects light will offer some additional detail to your photos. Alternatively, bouncing a flash off of a white wall, white poster board will add more indirect light.
When photographing in direct light, try taking photos with the light coming from the side.
Recommendations for shooting black dogs also include having a neutral, uncluttered background. Photographers should remember that dark dogs taken against a dark subject will lose detail and fade into the background, thus making the dog virtually invisible.
One should also avoid white and other extremely light backgrounds. Green grass, fields, leaves and other natural backgrounds are good.
This photo taken of Nero inside a car (in the shade) shows more detail of his handsome little black face. Below are a few other of my favorite photos of dark dogs.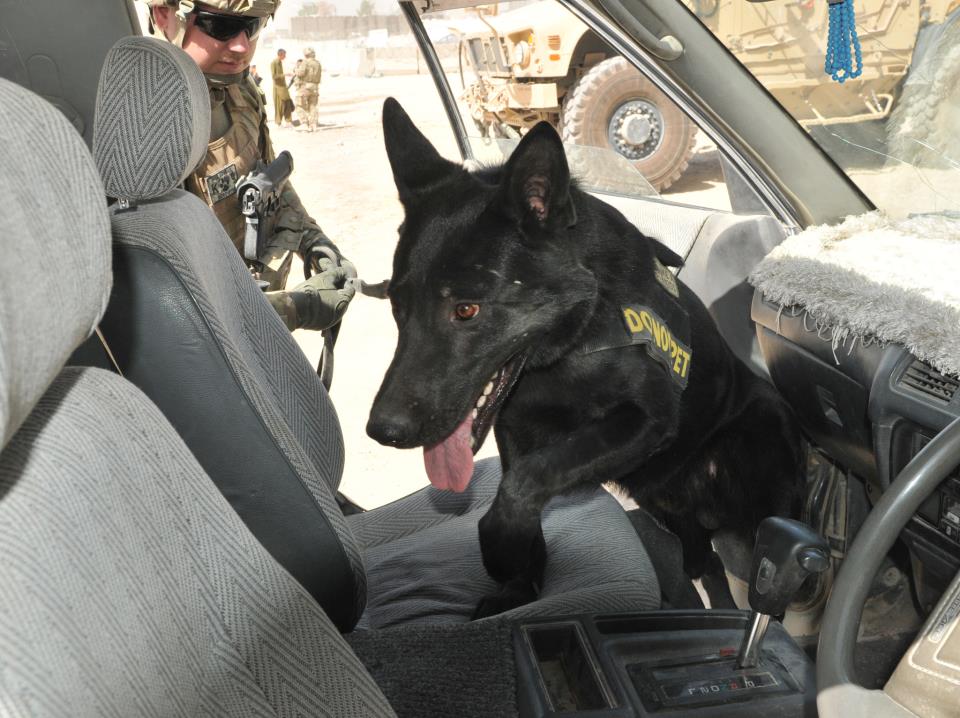 Billy and Posha Courtesy of DoD Beautiful photo of black dog against a neutral background.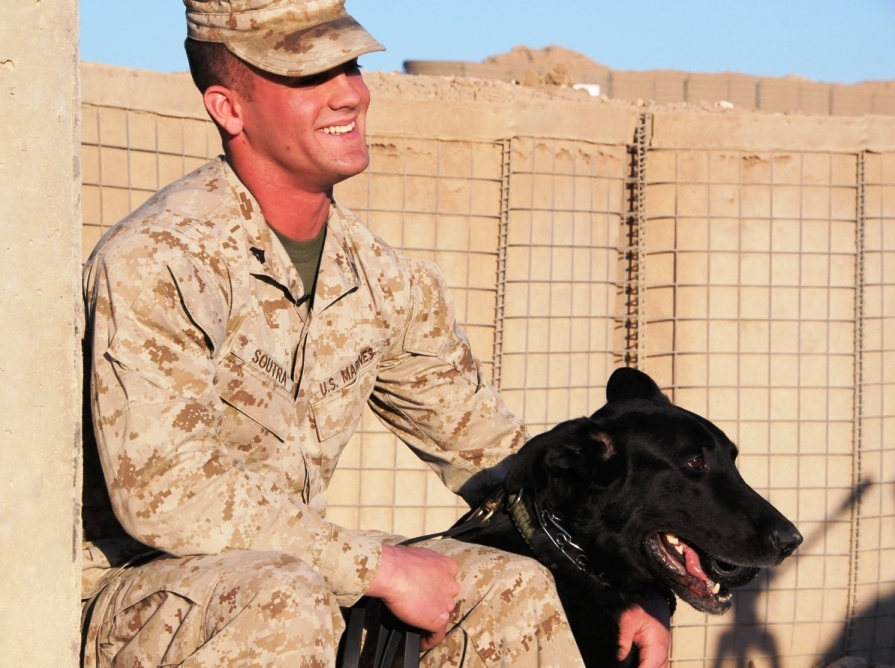 Below a photo of Rocky. U.S. Marine Corps photo by Cpl. Matthew P. Troyer Side light. Notice dog is squinting in the sun.
Indirect light coming in from a window.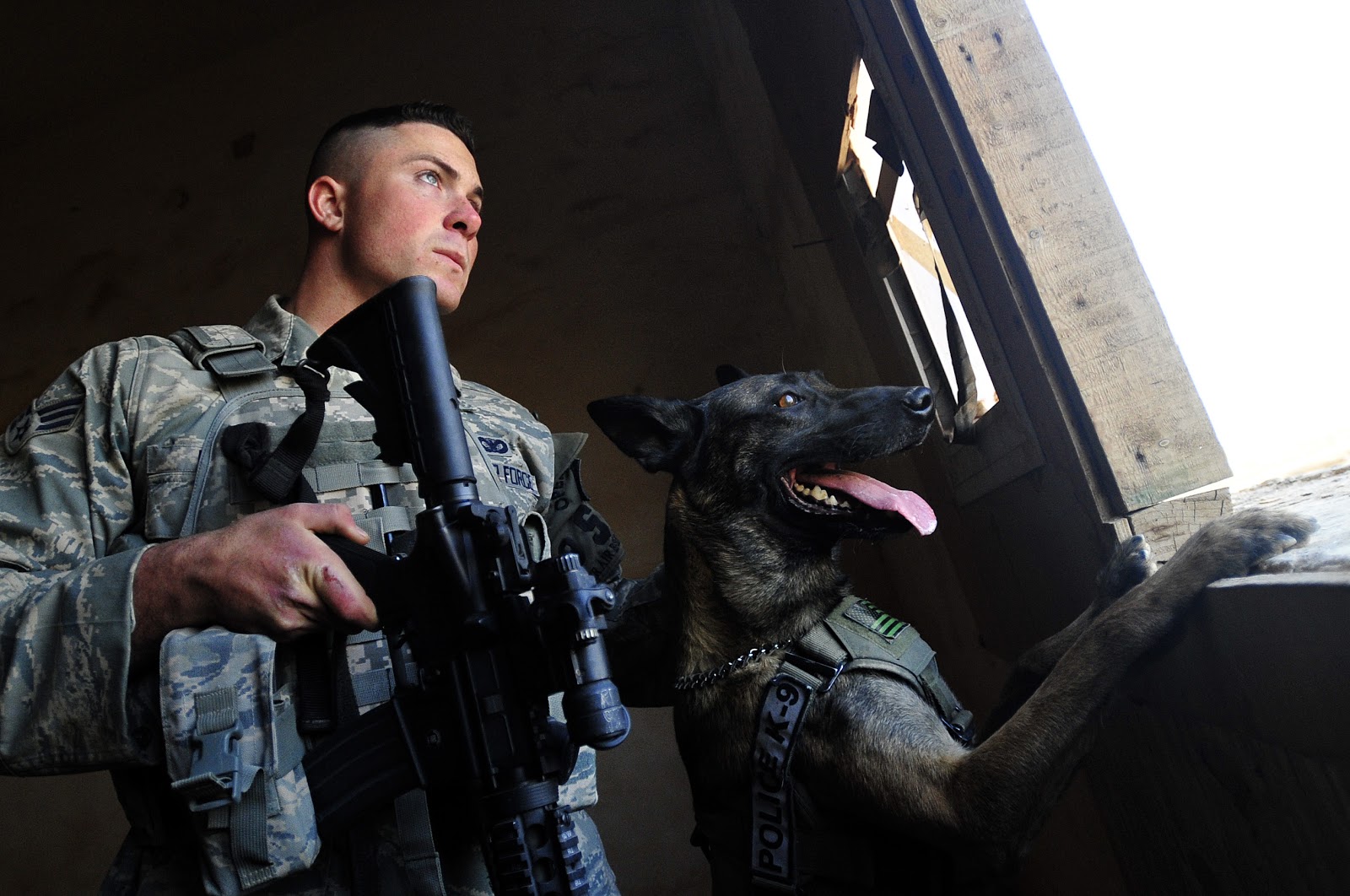 Photo courtesy of Master Sgt. Cecilio Ricardo
Next Monday: MWD Photo Shoot: Basic Elements of Composition