MWDTSA is proud to partner with OOIDA:  Owner-Operator Independent Drivers Association – an association of truck drivers to help round up addresses for their fabulous care packages.  We generally send addresses of handlers who will be deployed for a year and who have additional dog handlers with whom they can share the generous contents of these great packages.
We were first connected with OOIDA via a Vietnam era Combat Tracker dog handler, Bill Casey, from Ohio.  Bill is a member of OOIDA   When Jeanne Dedrick joined the board, she and her husband were also members.  We love truck drivers and OOIDA as they are both a generous and patriotic group.
This organization took on the cause of dogs, in addition to supporting all troops.  Above is one of the care packages they put together to send to some of the kennels down range.
Below are packages received by some of the handlers.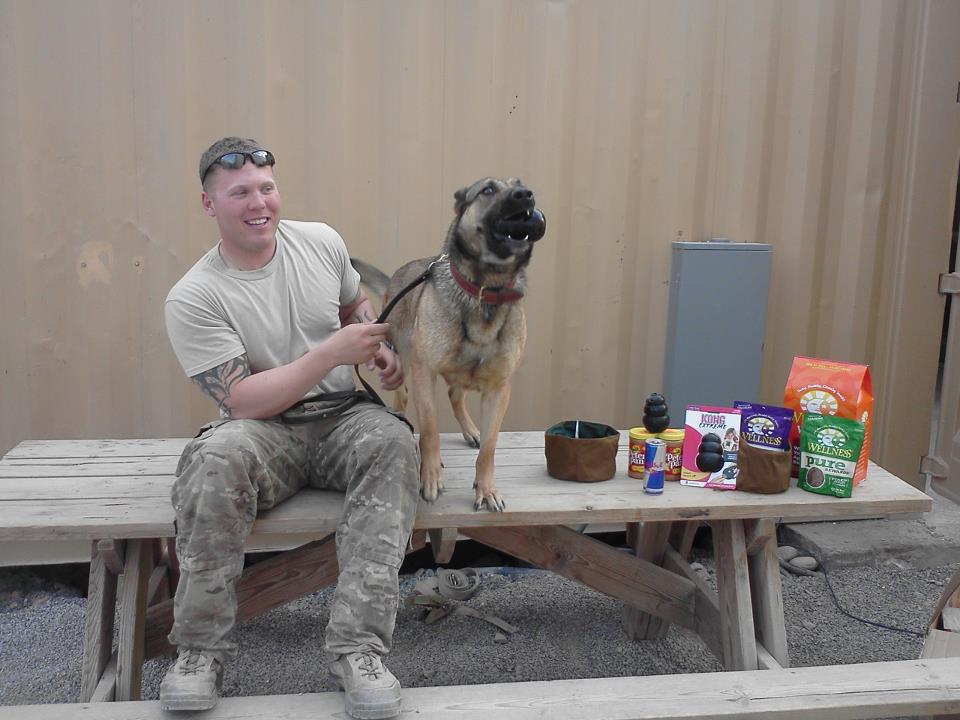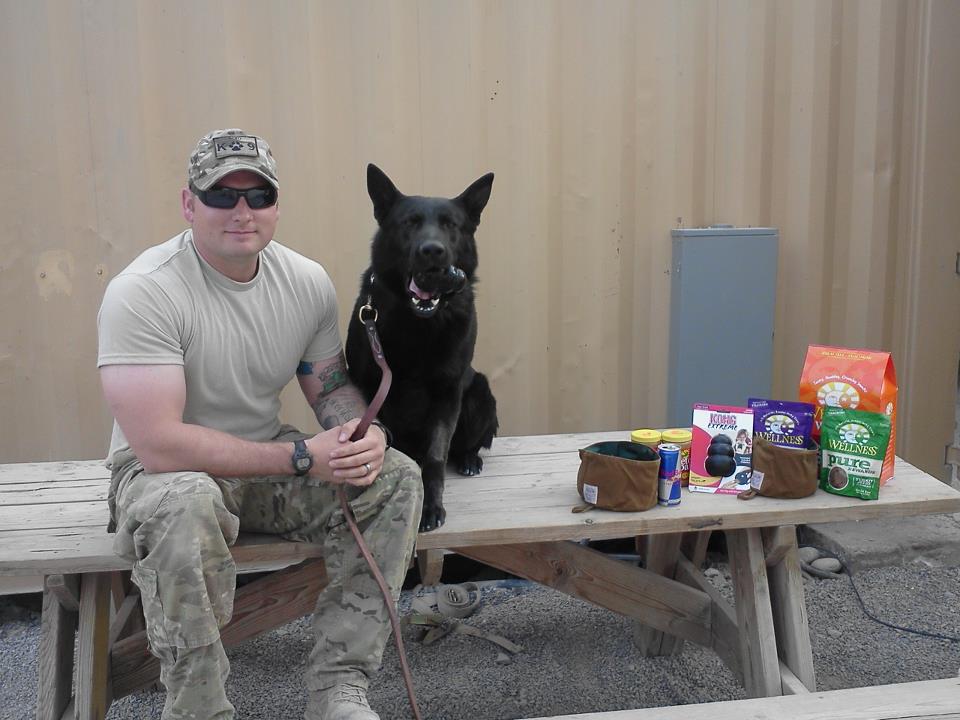 From the photos, we think the dogs would join OOIDA…. if they could only drive truck….darn those missing opposable thumbs…LOL
Thanks to OOIDA for sending this important support.  Please stop by their website and say thanks:  http://ooida.com/.  And, thanks, Adam for the great photos.