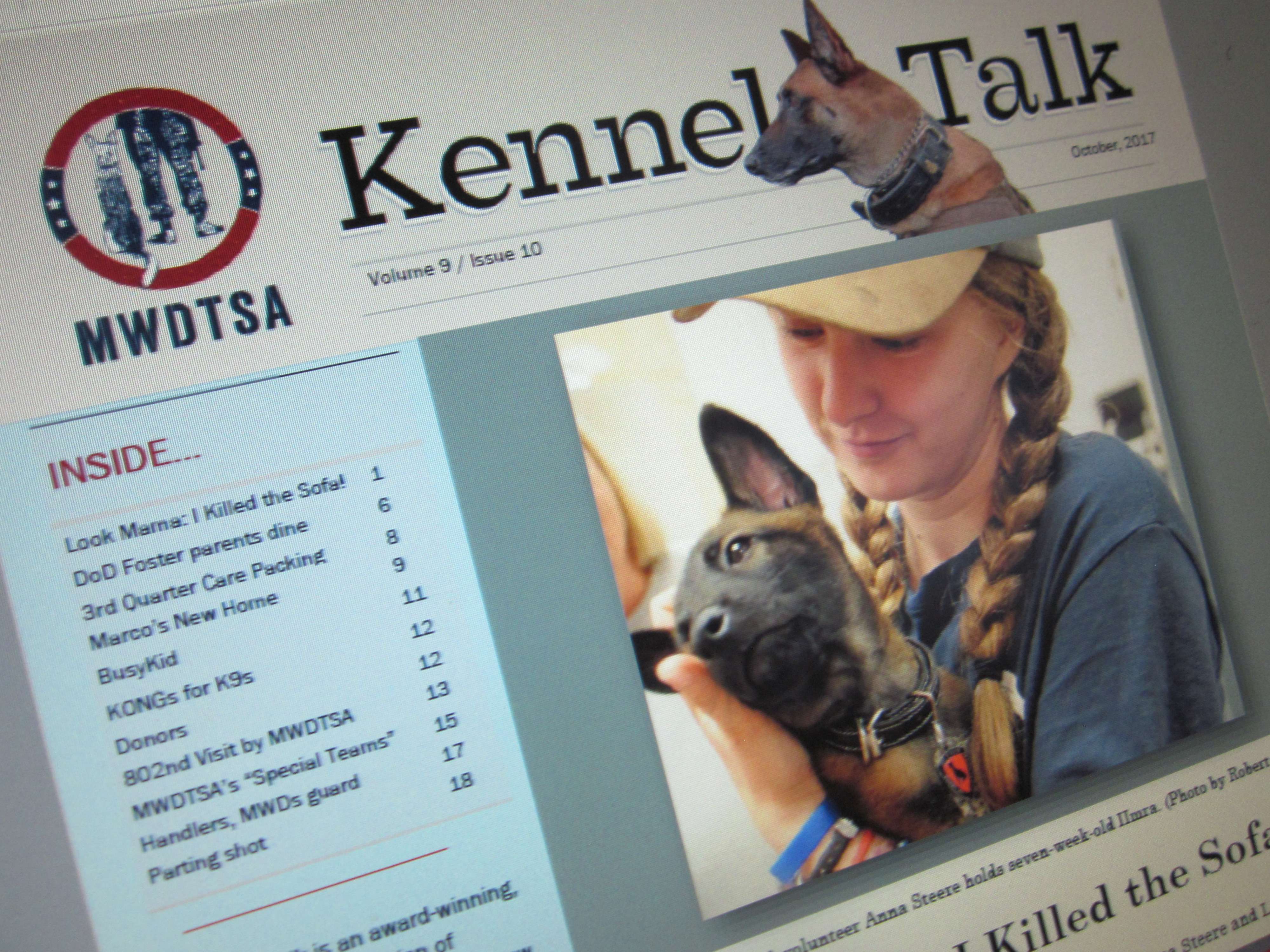 Each year, January 1 feels like a present.
A fresh start. A chance to launch new initiatives that build on the prior year's successes, as we endeavor to support both ends of the leash.
To kick off 2018…
We are excited to introduce a change in our award-winning monthly newsletter Kennel Talk.
We will be migrating from a PDF newsletter to a blog format over the next few weeks, a transition that will yield several benefits. First, we can post news stories right away, instead of waiting for the next monthly issue. You'll get smaller bites of content more frequently.
Second, our content will be more easily sharable on social media and faster to locate in internet searches. Third, we can produce content in a more streamlined manner, freeing up volunteer time for other MWDTSA activities such as fundraising events and base visits. And lastly, a blog is more interactive. We hope you'll comment, discuss, ask questions, and share ideas for articles you'd like to see.
Looking ahead to Q1-2018 care packages…
The 12 months from June 2017 to June 2018 mark the 75th anniversary of our nation's formal military working dog program. MWDTSA's Q1-2018 care packages will commemorate this 75th anniversary, and we are eager to share anecdotes from 1942 and 1943 with you in the coming weeks.
Stay tuned for the tale of Bruno St. Bernard of the famed 10th Mountain Division, Camp Hale, World War II. 🙂
We thank you for your support and look forward to journeying with you all over the world in 2018,
Anna Steere and Leigh Steere, MWDTSA volunteers
Join the conversation! What military working dog topics would you like to read about in 2018?